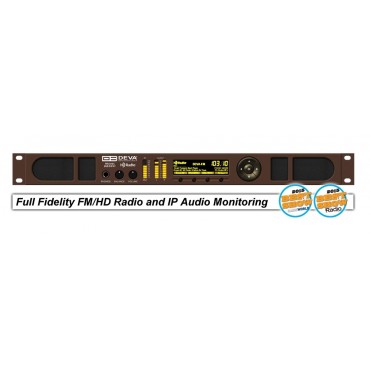 Elimină acest produs din lista mea de favorite.
Adaugă acest produs la lista mea de favorite.
DB3011 - FM/HD Radio & IP Audio Confidence Monitoring Receiver
Monitorizare radio FM
Out of stock
The DB3011 offers brilliant acoustic characteristics with extensive feature set. The high-selective DSP-based tuner of the device allows the HD Radio Broadcast, FM and Internet stream of the station to be selected, monitored and listened to.