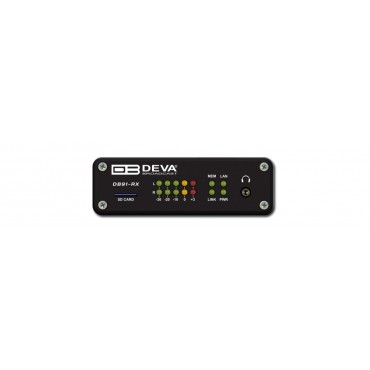 Elimină acest produs din lista mea de favorite.
Adaugă acest produs la lista mea de favorite.
DB91-RX - Compact IP Audio Decoder
IP Audio
Out of stock
Designed to ensure a premium broadcasting experience, the DB91-RX is DEVA's second generation IP Audio decoder, which supports all of the most popular compressed audio streams and PCM uncompressed audio stream.