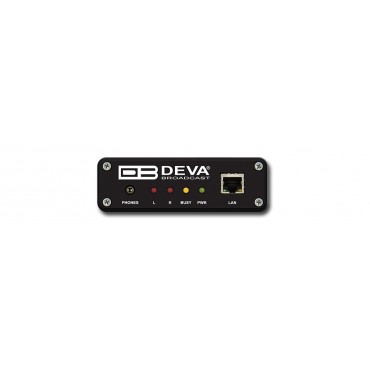 Elimină acest produs din lista mea de favorite.
Adaugă acest produs la lista mea de favorite.
DB90-TX - IP Audio Encoder
IP Audio
Out of stock
The DB90-TX is an integrated audio converter that translates the audio signal into a high quality compressed audio stream. The signal is compressed with HE-AAC, MPEG-1 Layer 3 encoder. In order to ensure audio transmission without quality loss, the DB90-TX also supports an uncompressed PCM stream.